The Process
Characters need couch time too.
Character therapy is what happens when I utilize my professional training and experience as a licensed clinician to inform the creative writing process. My consultation services for authors/screenwriters can take many different forms:  
Layering characters with a dynamic wound/knot and character arc 
Working through inconsistencies within a character's motivation or actions 
Storyboarding plot or character development from a therapist lens 
Unpacking mental disorders and bringing them to

 

realistic

 

life on the page 
Editing synopses, scenes or entire manuscripts for psychological feasibility

 

 
When you see a counselor in real life, you fill out an intake form before the first session. Fictional characters are no exception. I've developed a series of questions that assess the character's relevant backstory, goals, motivation, and conflict in the story. Authors are welcome to send synopses, character sketches, or proposals as supplemental materials.  
After reviewing your answers and depending on subject matters an author brings up, I may send more personalized questions for additional information or further clarification. Either way, we'll set a time within five business days to connect via phone, FaceTime, or Zoom for your character therapy session.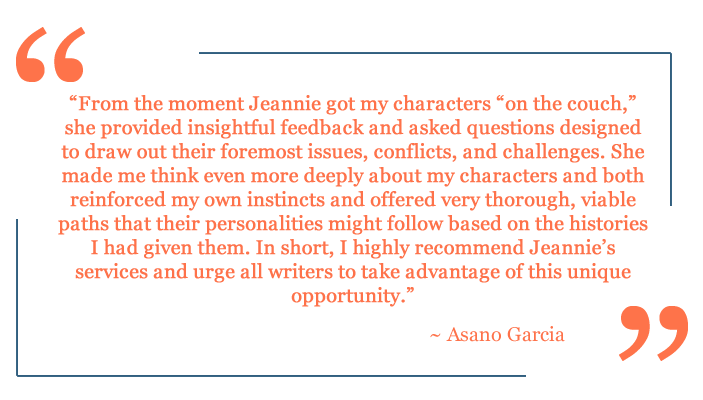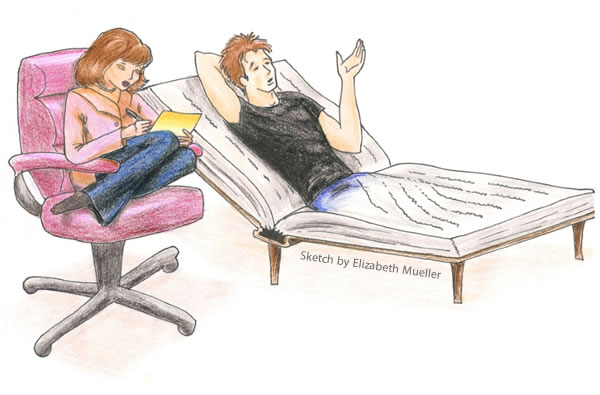 Purchase Consulting  ~ $90
Use the buttons below to pay for your one-on-one consulting session.